A Visit to Watery Waterloo...
June 13, 2012
Spring goes so fast and/or I get so swamped that it's easy for me to miss visiting Waterloo each spring. I always like to go spend a day around there just rumpushing around. It's such a rich, lush, diverse place. --It's a park that really helps me stay sane around here! (Ingham County is the driest in the state, so I get pretty parched a need getaways.)

So yesterday I finally stopped by my friend Dave's, who lives over that way. I went fishin' and canoein' and snorkelin'. And got to taste some tasty venison, afterward!

As regards the fishing, the 'gills are now off their beds and down deep. I fished mid-day with a tear-drop ice-jig with mealworm down about 20 feet and caught 2 big ones. What fun they are to play! Tough! Pike are lame by comparison (they give up after one initial bit of savagery). I hadn't caught a bluegill that big in a long time. Too bad I didn't know more or they weren't biting more, but I did keep them and plan to go for more. I tried again in the evening and got skunked. The locals do great on these waters. It was a beautiful day.

I brought bikes, but didn't pedal. Here's what I got to ride instead:

www.youtube.com/watch?v=ZQWVWs9F5bg



Whoa nelly!

Actually, I *did* get to pedal. I test-rode Dave's new Surly MOONLANDER. What a plush ride! Smoovvve...

Thanks, Dave, for the hospitality and BOTH test rides! : )

Wish I could fit a pedal ride in there. Dave told a story about how he was recently heading out for a bike ride at 8am and an oldtimer walking by said "Better get goin', looks like the day's gettin' away from ya." Dave did a doubletake...8am? But it's the 5am sunrise time of year, so LET'S GO!

So I took our little digicam into the water for the first time. It's a Panasonic Lumix DSC-TS1. It's very cute and small, with a green-bronze metal case. OK, it's a bit bigger and heavier and than the tiniest pocket cams but it's pretty small. And they say it's waterproof. ...But I'd never tried it til now. While using it underwater you can't really tell if it's shooting in focus, but it is! And above water, it holds water-drops on the lens for awhile. But what fun!

www.youtube.com/watch?v=QG-856yp9ns



Here are a few still pics from snorkeling and afterward...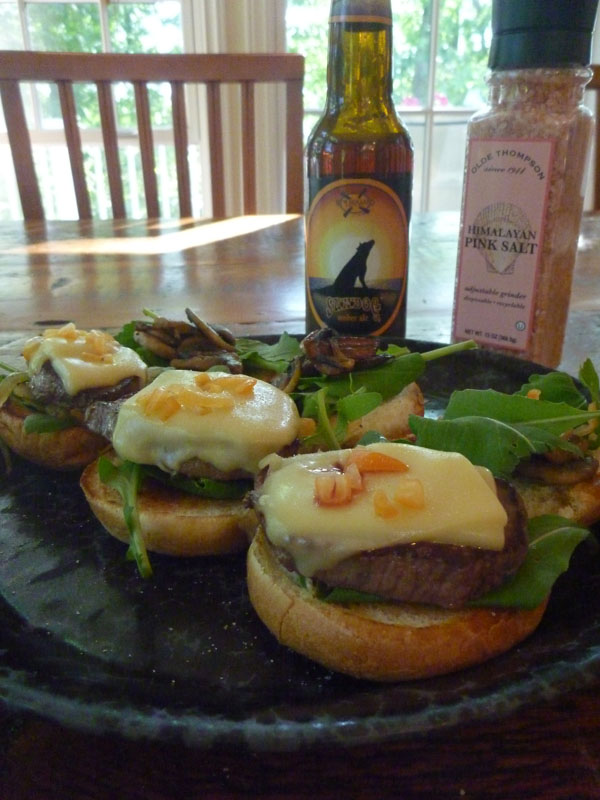 Apres' snack... (Yes, backstrap...with habanero shavings.)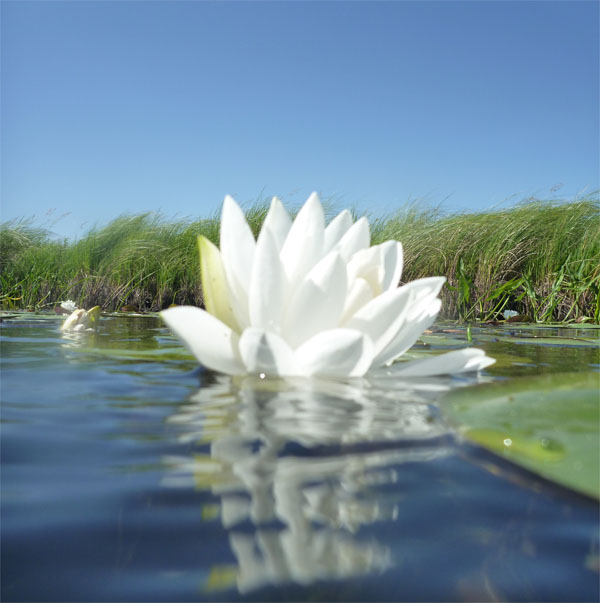 Looming lily...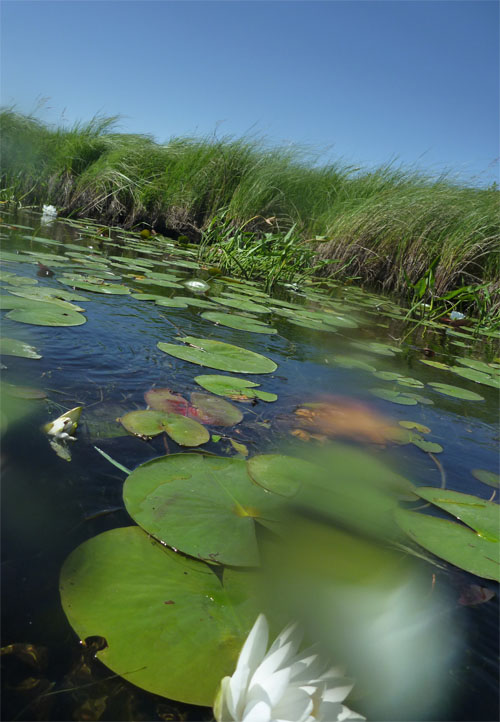 See how it was blowing? Very fresh breeze, maybe 20mph...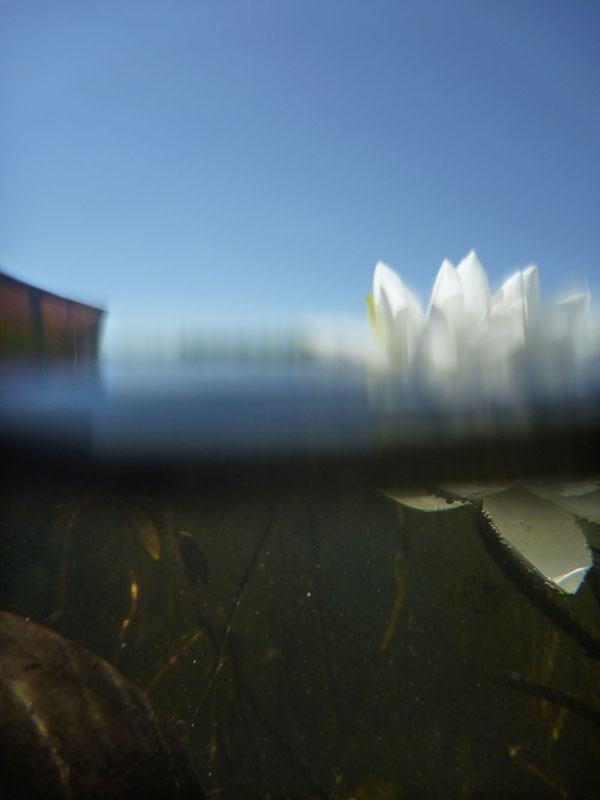 You might get tired of this lily, but I didn't.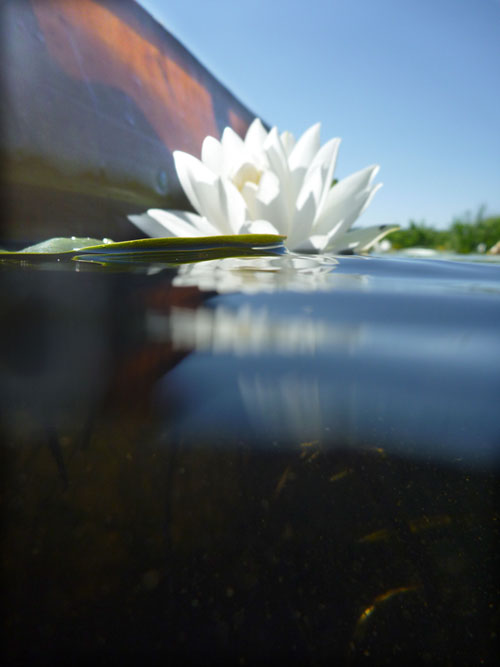 It was fun trying to get pics with the cam half in and half out of the water.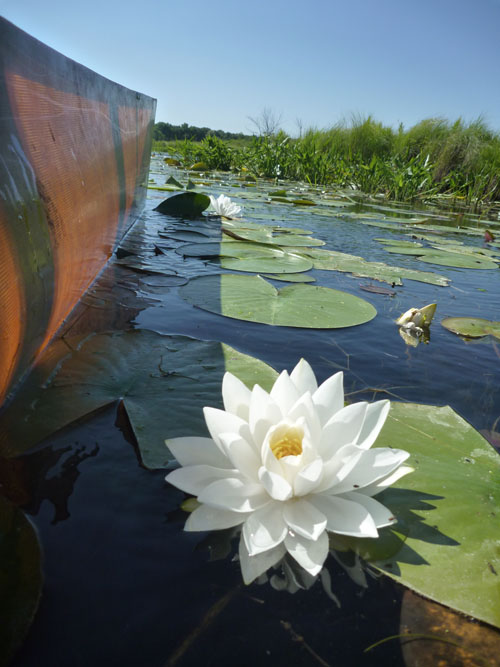 Lily. Canoe.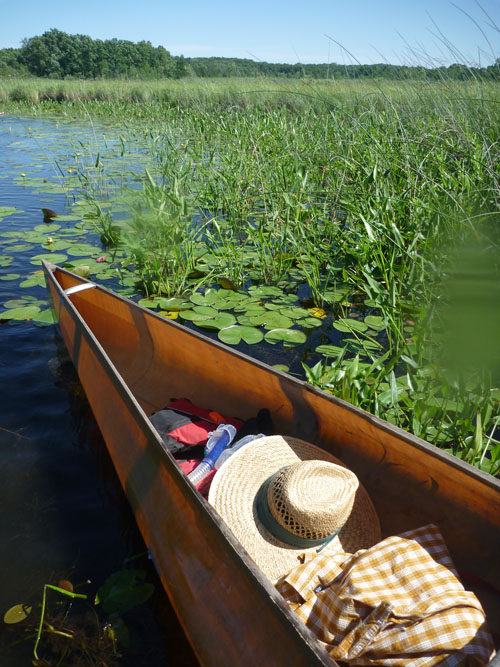 Snorkel HQ.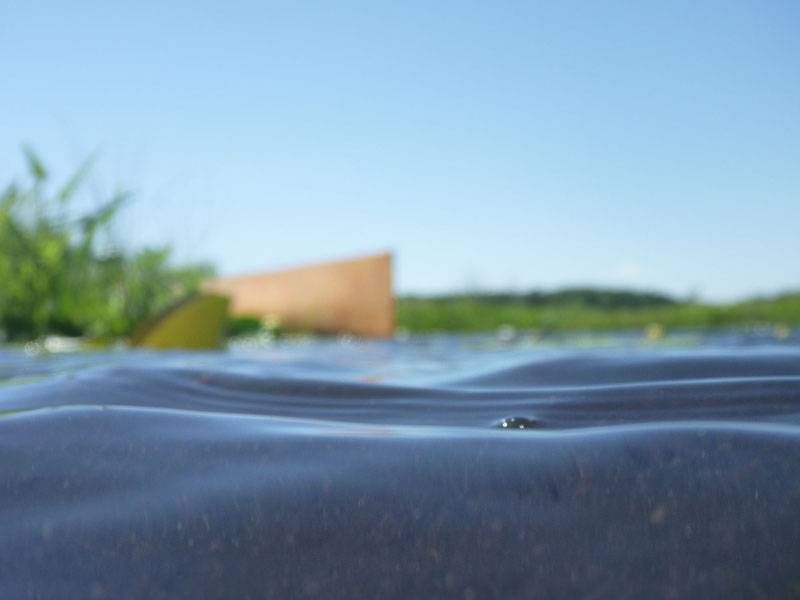 Looming...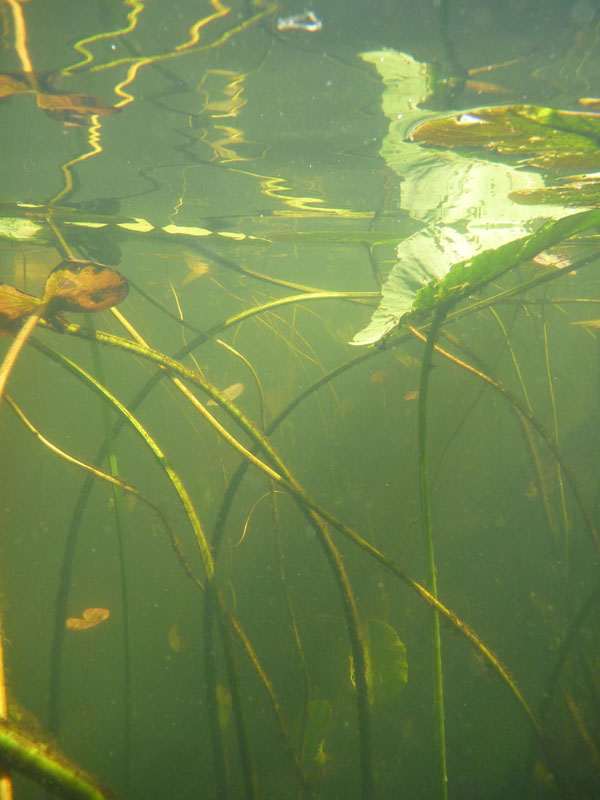 Underwater world...