Dave Kober: Michigan's Master Carver
May 20, 2012
I finally was able to stop by Dave Kober's shop last summer with the whole family. Only Lucy and I had seen it before. So I took some more pics. Martha was impressed.

He's located a few miles south of Cadillac on the south side of M-115. Worth a visit! Very friendly.

We've bought some small things. I think he's the only Master Carver in Michigan.

He whittles ice-fishing decoys. I think they have amazingly organic shapes. This one trout hanging from the ceiling rotates in the breeze...

Check 'em out...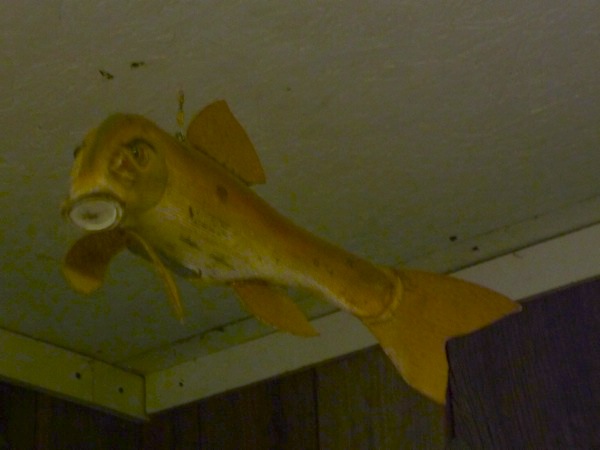 Sucker.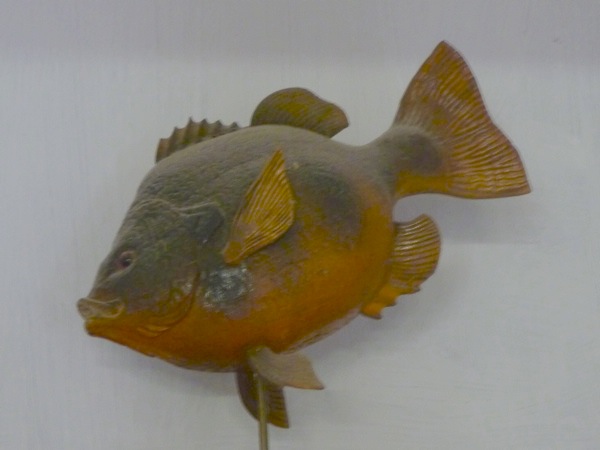 Bluegill.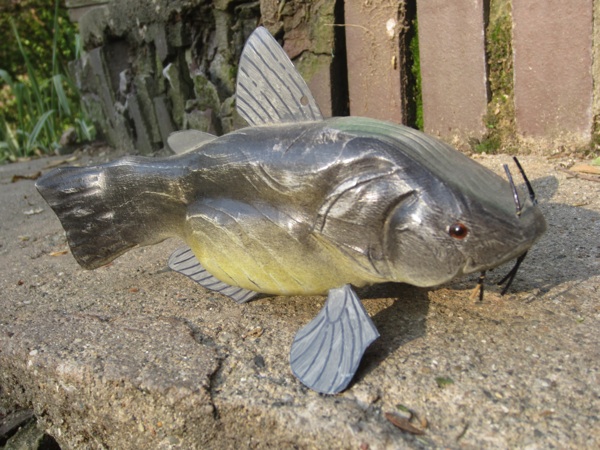 Bullhead.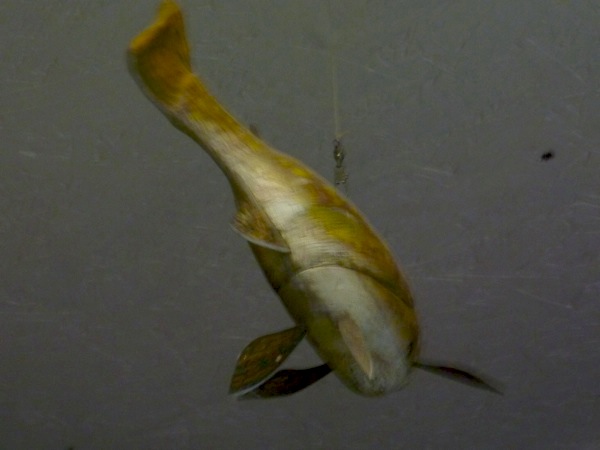 Trout.

Rising trout.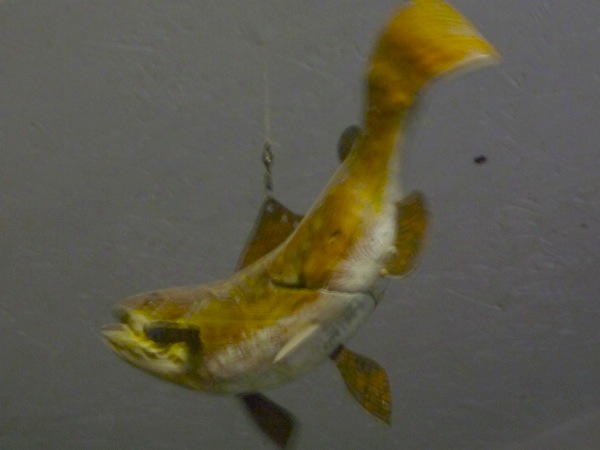 What a shape...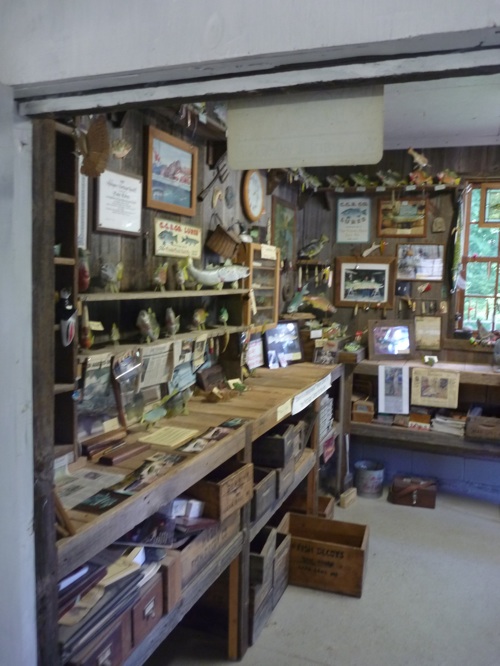 C'mon in!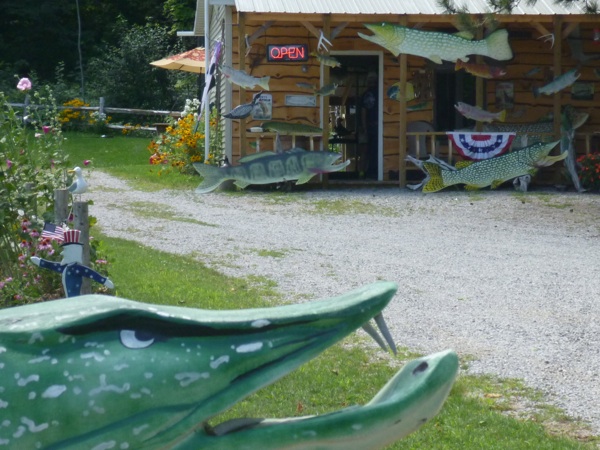 Getting close!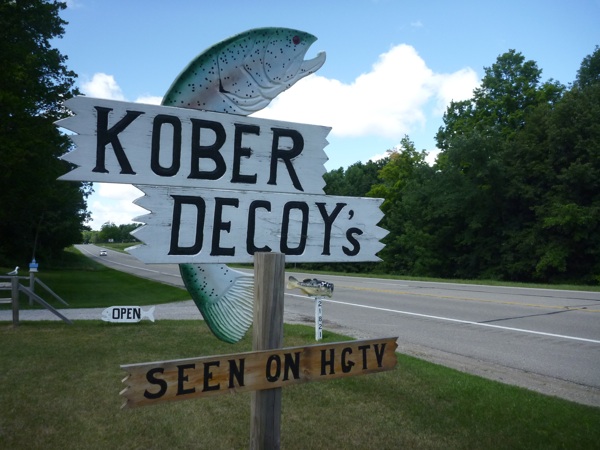 A good sign pulls me off the road...