Hot New RV: the Airstream/Sprinter/Westfalia Hybrid
July 31, 2011
I saw one of these in the Traverse City State Park campground.

The three distinctive names on the vehicle combined to kinda blow me away. Airstream. Dodge. Westfalia.

*Airstream means vintage trailers to me.

*The Dodge Sprinter van is also the new Mercedes van. It's a sweet new tall van -- headroom, the next horizon!

*Westfalia -- I think of Volkswagen here.

I looked it up and there they are. They're called the Mercedes James Cook over in Europe.

They're darn tall -- heck, you can stand up in them already. Why make 'em taller? Still, it's quite a project vehicle...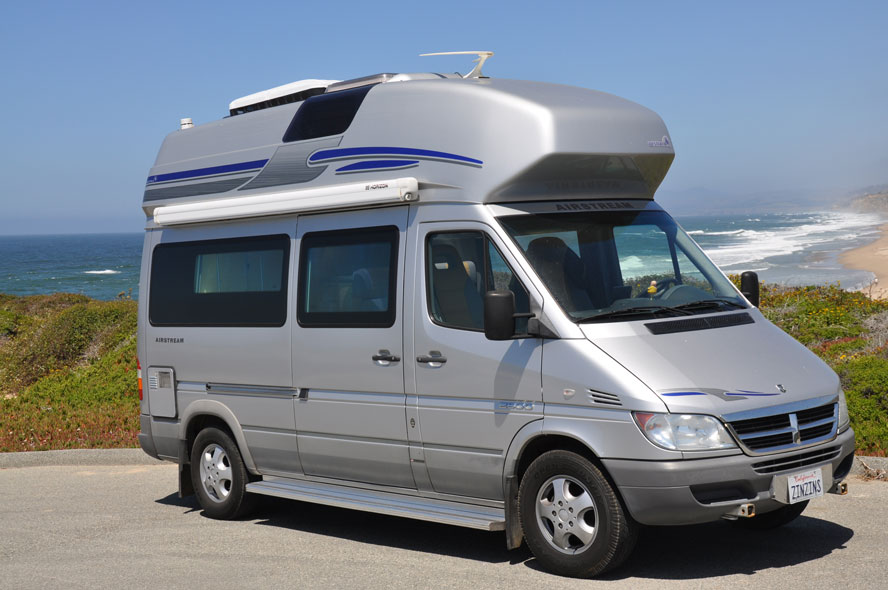 Here's the Mercedes version...