"Group of Seven" White Pines...
September 12, 2010
It was neat putting two and two together this summer about the Group of Seven trees.

The Group of Seven was a group of Expressionist painters in Canada, who helped give a vibrant sense of identity to their national culture, for the first time. They did much work in northern Ontario, around Algonquin Provincial Park, a place not too far away that I wish I could visit someday. I like their work a lot (and promote it by retailing what I think is the best book about them, the Silcox, at my eBay Store).

I'd always really liked the windblown, scraggly trees in their paintings, but didn't really know what kind they were. Since we haven't visited the kind of rocky northern coastal area the paintings are set in, I didn't expect to run into such trees. But they're White Pines! I gather that as these soft, feathery trees get older and windblown in exposed locations they lose many of their limbs and harden up. I just never knew that specie could get that look.

So as we spent the summer up north this year for the first time I started noticing all the "Group of Seven" trees and finally figured out what they were.

Here's a little compare and contrast for ya...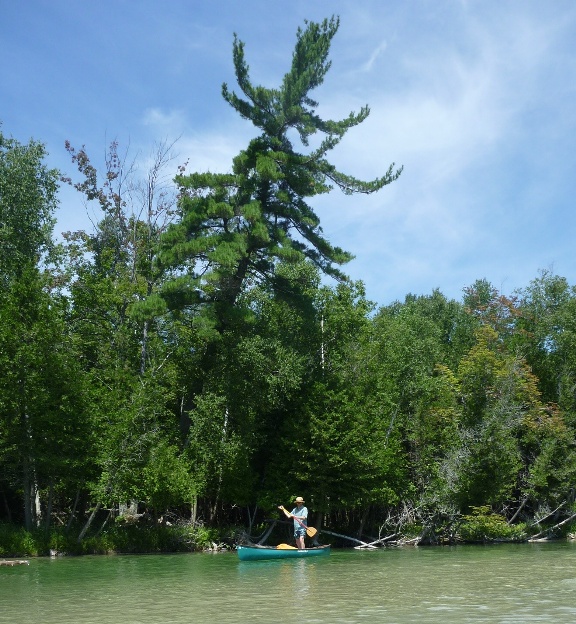 Here I am doing Canoe SUP under a nifty old "Group of Seven" White Pine.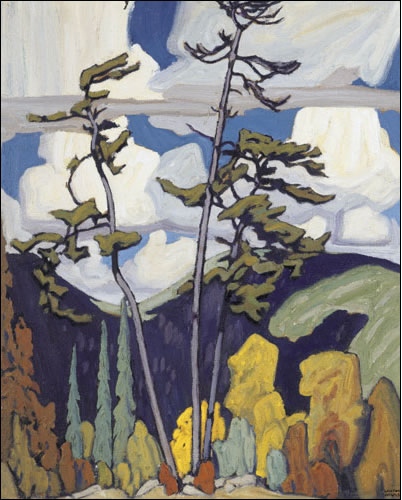 Lauren Harris was one of the Group. Here's one of his pines...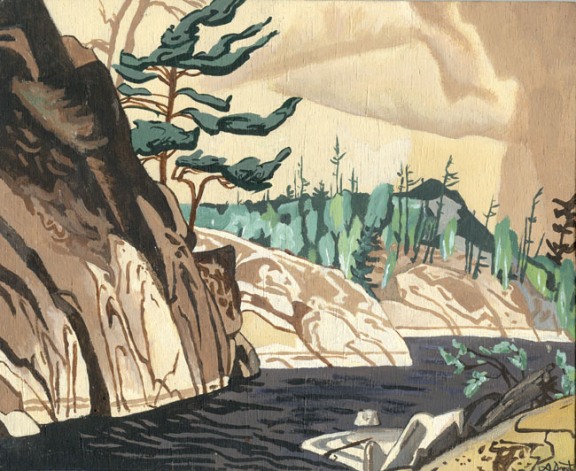 Here's a "Group of Seven" type of painting I googled up.