Visit to Traverse City Museum & Film Fest
August 07, 2010
We went to TC for an art fair on the college campus.

While mom ran her booth we all went to the museum next door. What a fine one! They have a permanent display of Inuit art and a kid's museum with hands-on fun. The featured exhibit was of the work of Wesley Merritt, a folk artist from Mt. Pleasant, who worked up until the late 1980's. (I wish I would've noticed it sometime as I drove through.) The Michigan Watercolorists group also had a display of their annual prize-winners -- great work!

After the fair we had a feast that Marty and Erica whipped up at their nearby 50's style pad. Marty has long been an organic market farmer as well as educator so we enjoyed a variety of the fruits of his field.

Then we went and watched the free big-screen movie at the beach, part of the Traverse City Film Fest. (Raising Arizona.)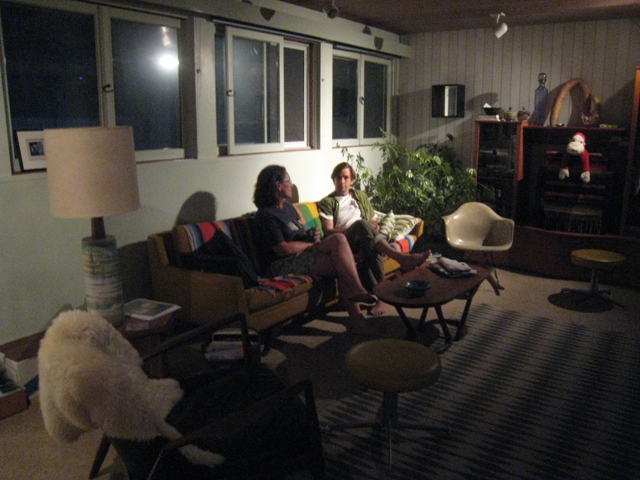 Swanky dinner at Marty's 50's-style pad.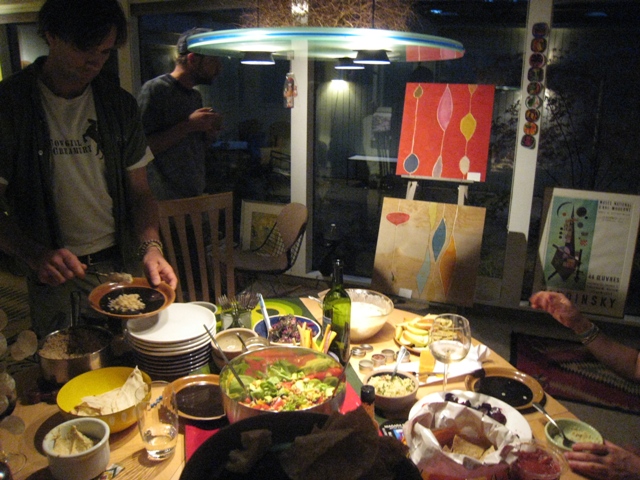 Friends Marty and Erica cooked a tasty feast at their art-filled house.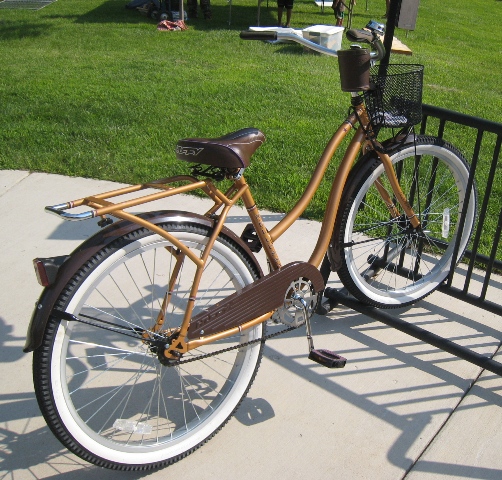 I saw this neat new townie-style Huffy at the Art Fair. It's my only art-fair pic. Dig the extendable rear rack.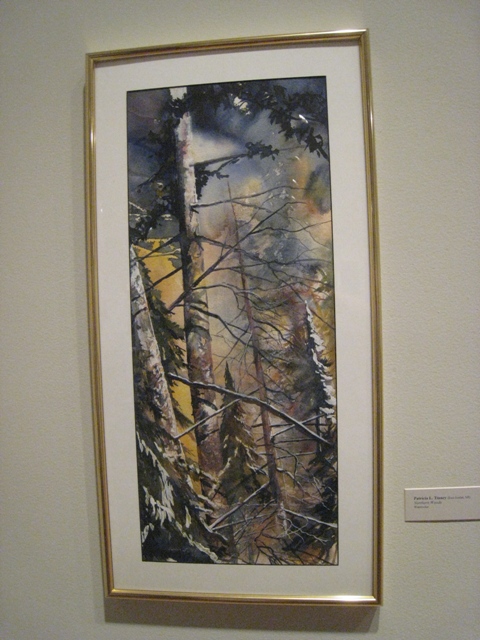 Watercolor.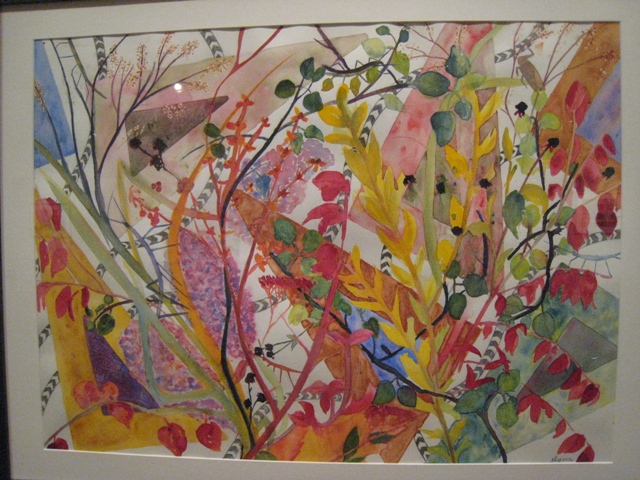 See the extra items?

Art showing how an Inuit skin is cut up for garments.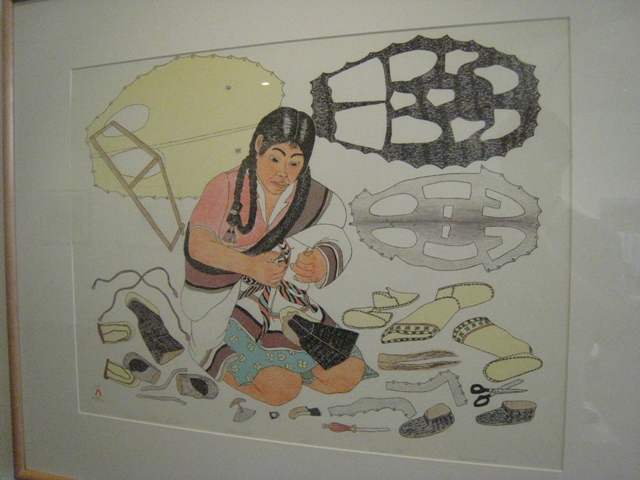 Making eskimo apparel from a seal skin.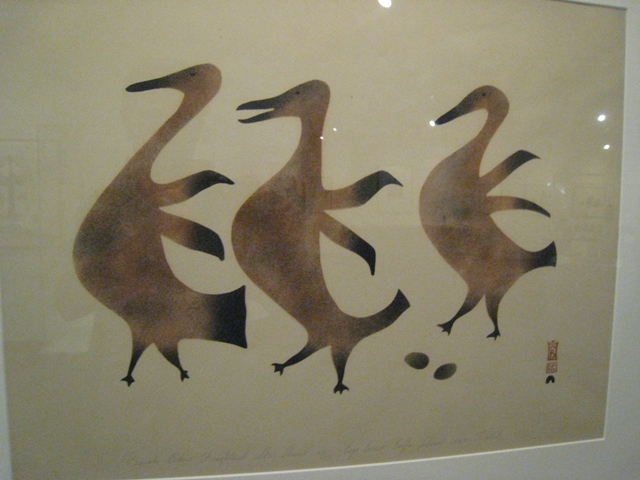 Ducks.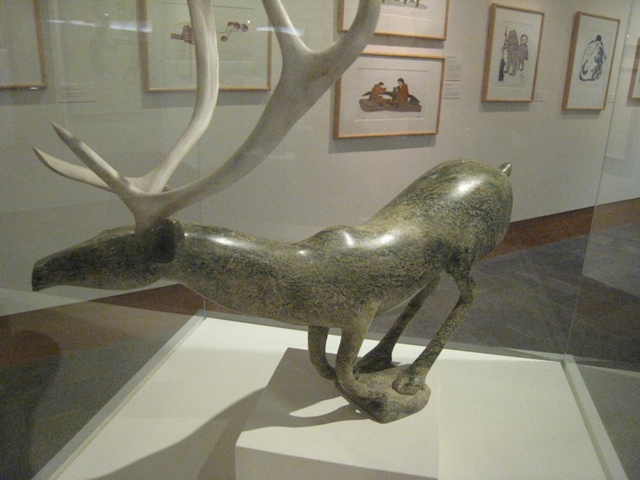 Stone caribou.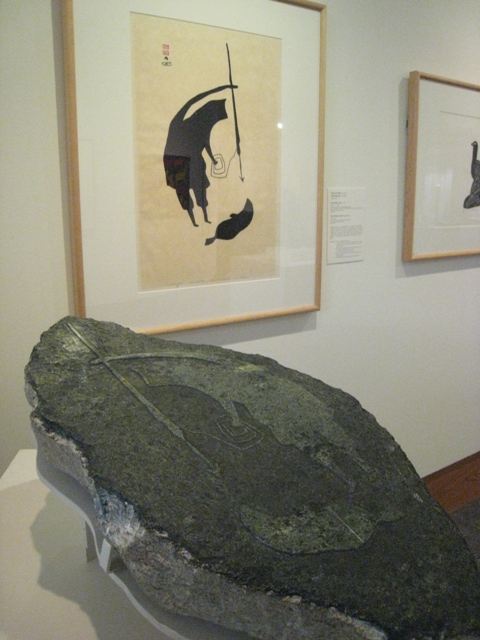 Stone-cut seal hunter and the stone used to make the print.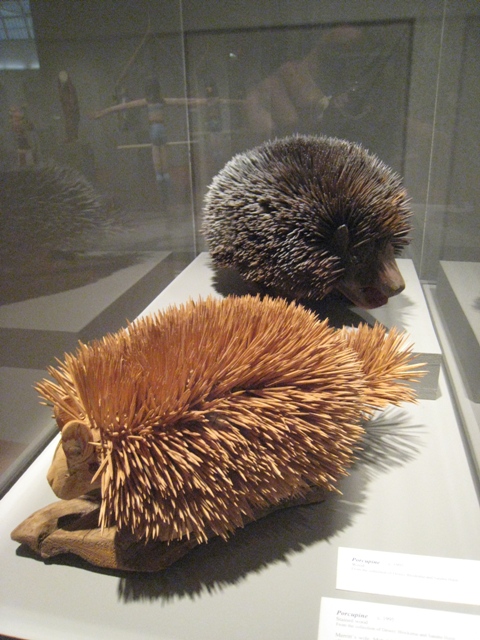 "Pork-oo-pine," as Henry says it.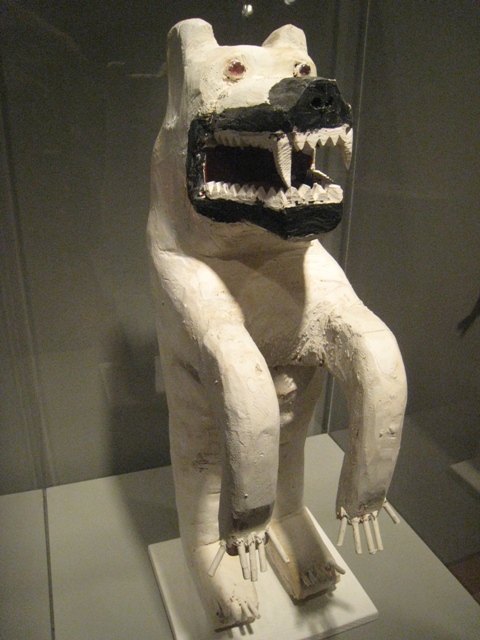 Bear.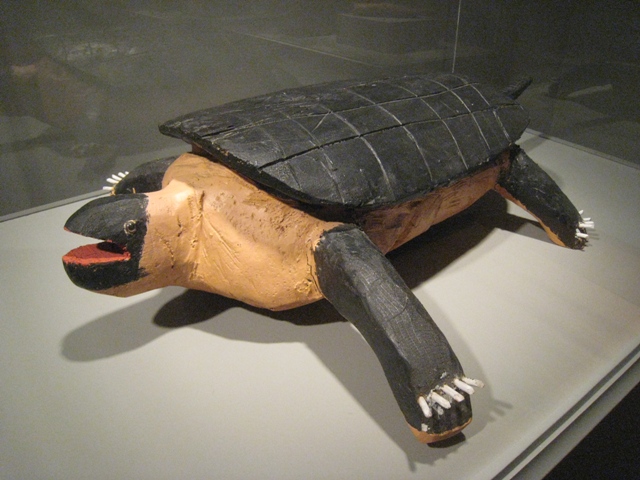 Turtle.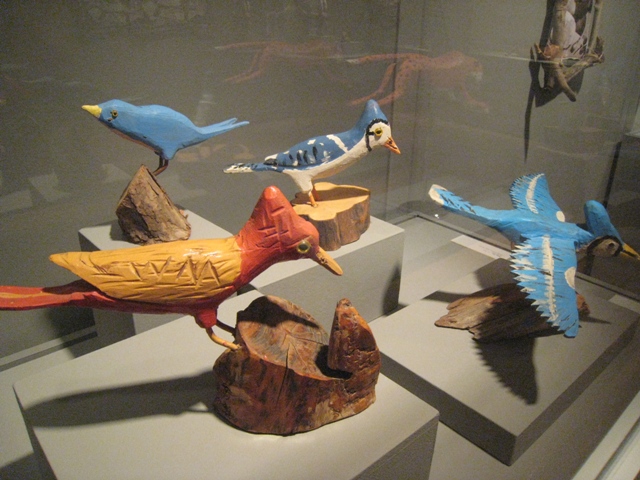 Birds.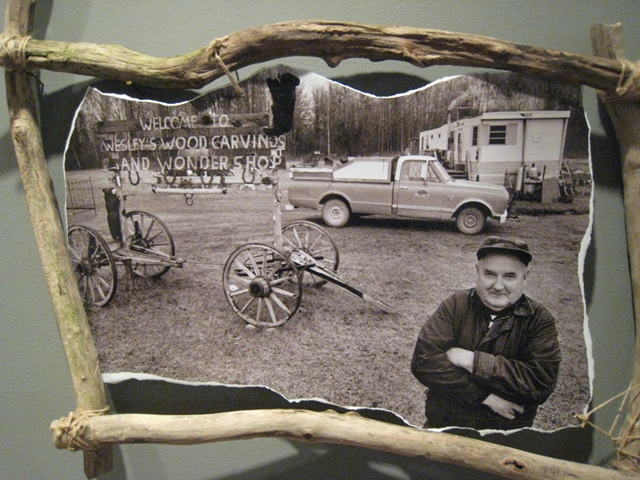 Folk artist.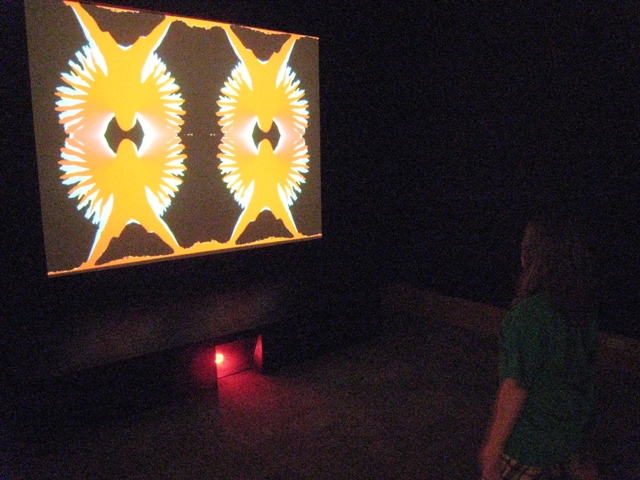 Kid's museum section.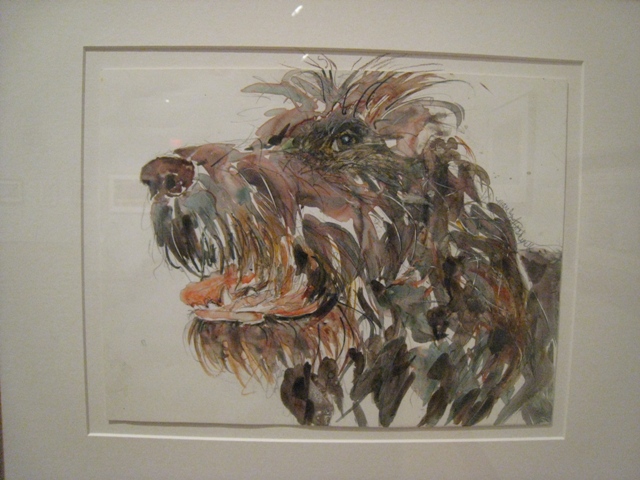 It's a Doodle but it reminded us of Daisy.