The Codex Canadensis: groovy art from 1700...
January 27, 2010
A missionary named Louis Nicolas lived awhile in Canada then in 1700 he supposedly made a book of sketches. At any rate, they're a Canadian national treasure. Scans of his work are online at the following link, where you can also read more about his interesting and mysterious life:

www.collectionscanada.gc.ca/codex/index-e.html

I saw examples of this artwork at the Father Marquette roadside memorial just off the freeway at St. Ignace. I could've pulled only super images from the website but here are the 3 pics I took from the Memorial. I grabbed one scan straight from the book...via the website. Now you can explore more of the real thing, if you like... Hairdos, tats, pipes, cosmic flame...what's not to like?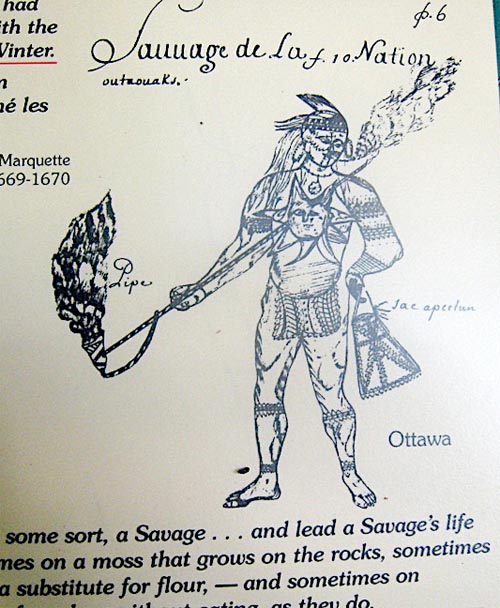 Ya gotta love tats and pipes...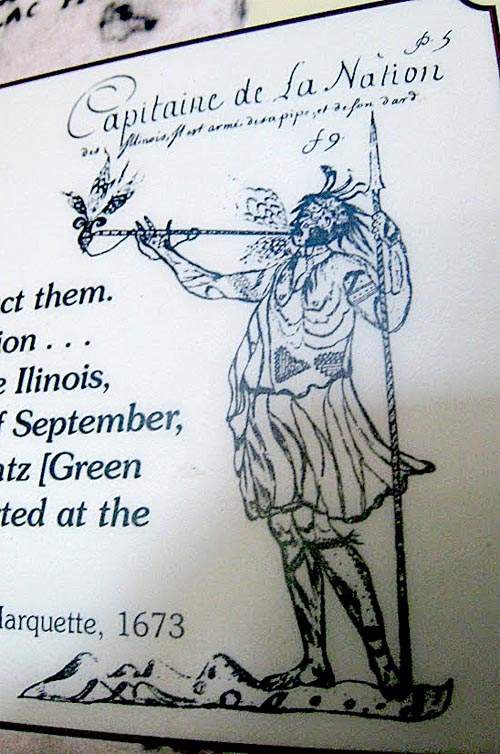 Nice flame.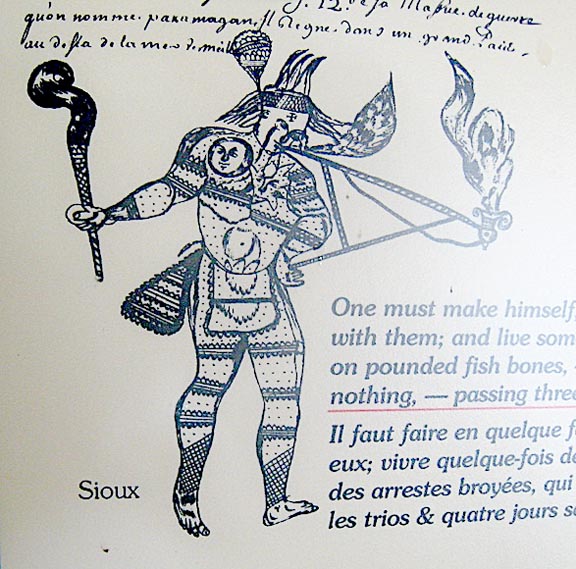 This chief's pipe-holder is just amazing.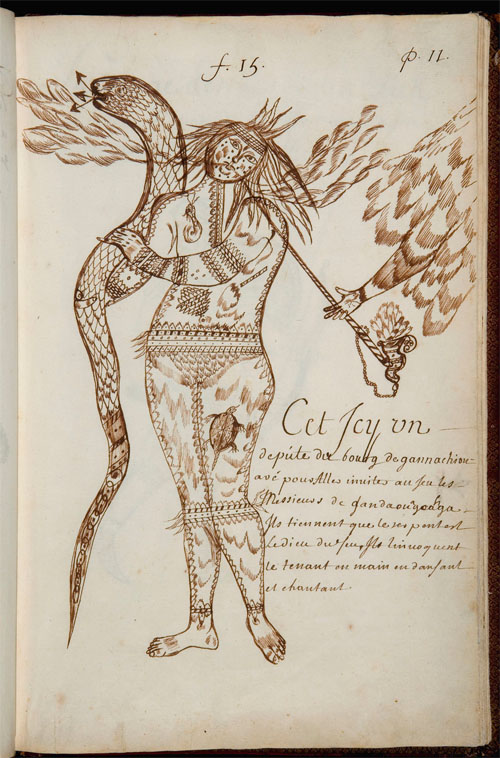 Scan from the official website. Nice snake. Cool that an angel is holding his pipe. Rockin' tats.