Surprise Inside a Watering Can... !!!
July 13, 2009
OK, we have a little old plastic elephant watering can.

Martha went to water the flowers today with it.

...And the water wouldn't come out.

She looked in the end of the spout.

And this is what she saw...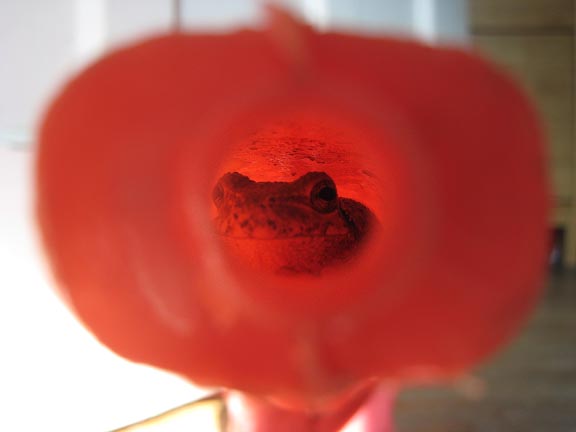 Ha! ...A cute little Gray Tree Toad. The Close-Up mode on my little digicam worked dandy, huh? : )
Bittergranny - , posted on Jul 22, 2009
That is too cute!! Great picture, Jeff!