The 2009 Blessing of the Bikes, Baldwin
May 21, 2009
We went up to Baldwin to see the 37th annual "Blessing of the Bikes" on May 16-17.

About 10,000 motos show up and drive thru a parade set-up at the airport to have the local bishop bless them with good luck during this riding season.

The family had never seen it in any detail.

They concluded that all motorcycles look alike. Oh well!

The bikers are on darn good behavior at this event. It's a blessing, after all.

I had a nice time studying the bikes. I wish there were more 80's bikes, but, darn, maybe they're starting to fade to the scrap heap. ? Say it ain't so! I only saw a few old faves.

The new ones don't do it for me, by and large. Too powerful, too hightech. Not enough human scale. Or economics. The design is "off" also, usually.

I like studying the panniers and trailers. I'm pondering how to adapt rucksacks for use as moto pans. I saw one set-up that gave me an idea...

My fave rides and riders to see are the tattered ones. Like an all-black rider with a 50-year-old outfit for both apparel and moto. Good tatters.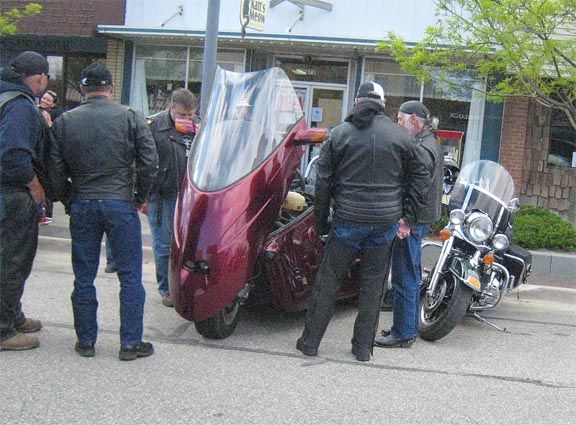 Only pic I got of a very aero trike. Like a jet-age car.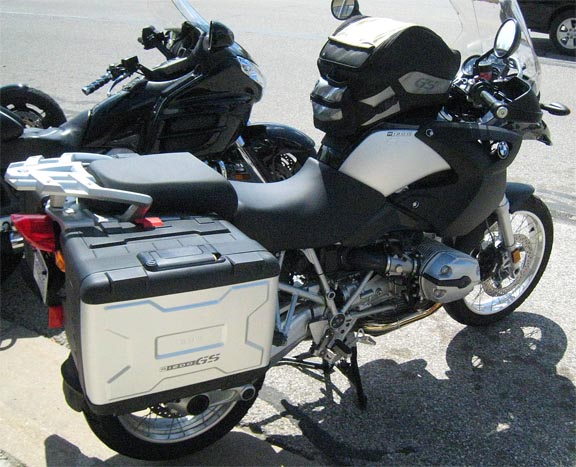 Beemer pans. I like studying pans. More utility more better.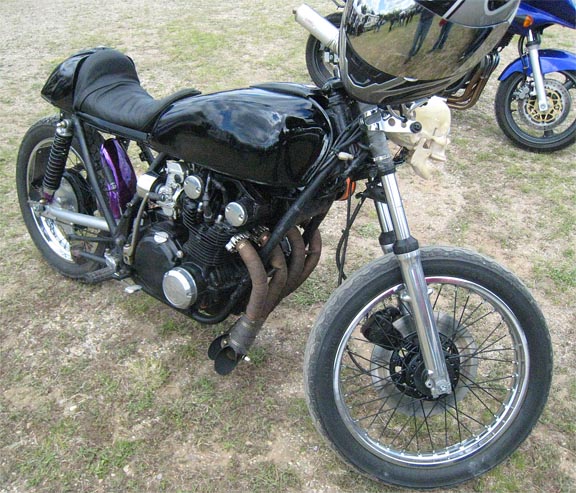 I like a simple, stripped-down bike. This one wasn't even loud until you goosed it.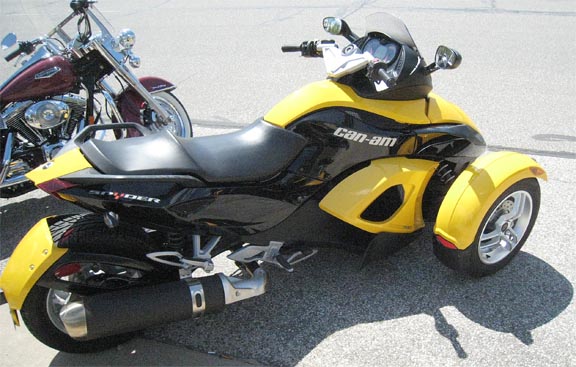 Quite a few of these Can-Am tadpole trikes.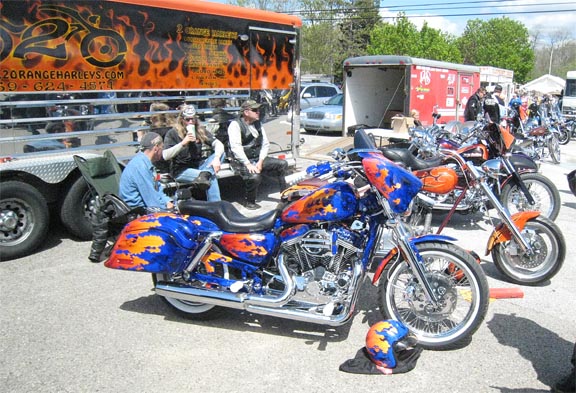 Deluxe color.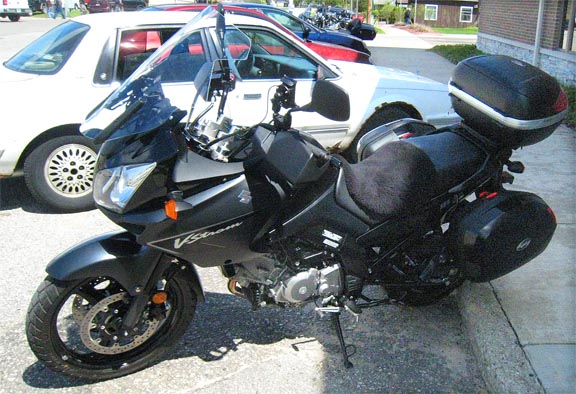 Decently integrated V-Strom panniers. Kinda small, tho.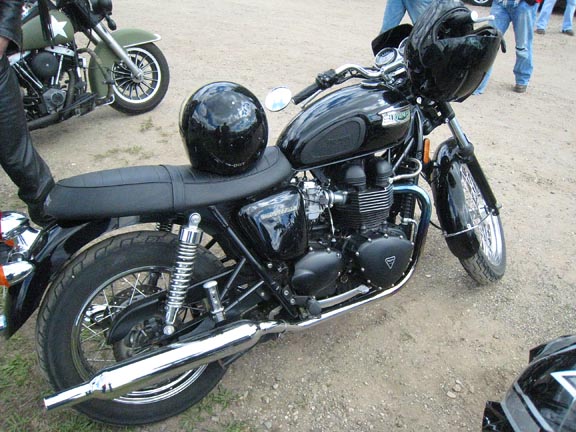 A new-old Triumph, I think. (They're re-issuing these, I recall.)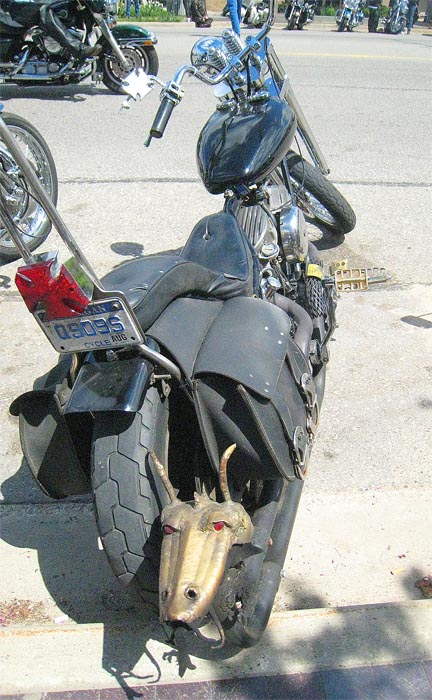 Martha liked the dragon tail-pipe the best of everything we saw.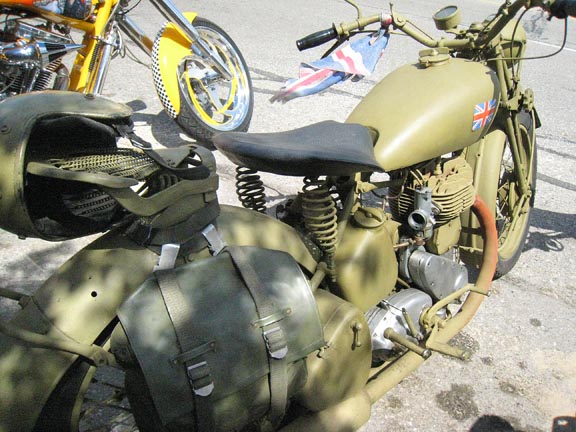 I'm really into the idea of repurposing a rucksack as a pannier. This rig gives me ideas. Clips that clip over a strap-loop on the saddle. Tie-downs at the lower end hold it snug. Adaptable to a rucksack?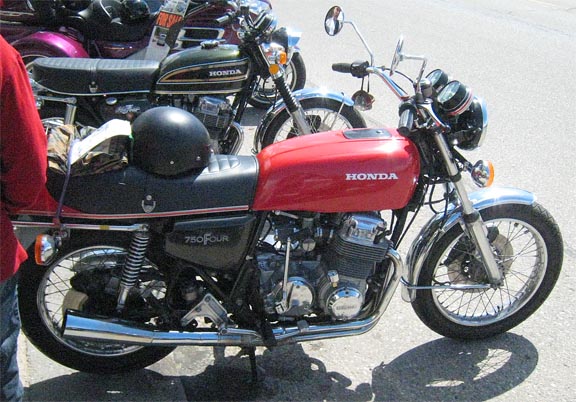 Nice old 750.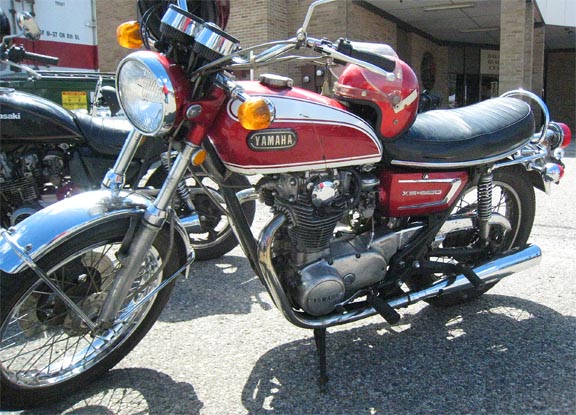 Nice old Yamaha 650. But I prefer newer.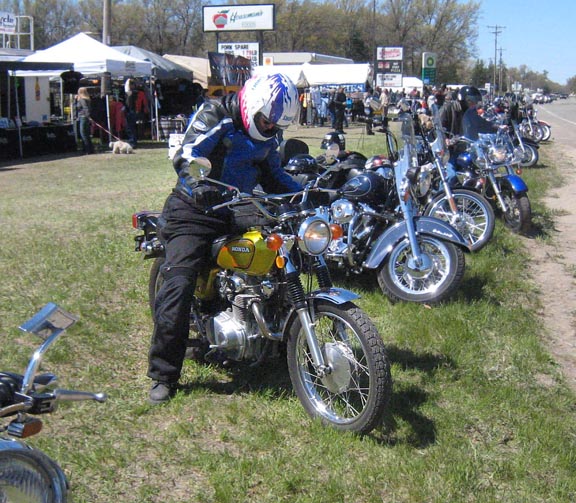 Mint condition 1970's Honda 350. Hot color. Gotta love it.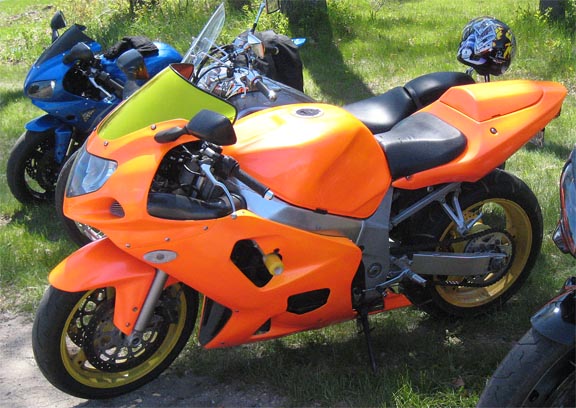 Safety in colors, baby. (Gimme a bright helmet and jacket, too!)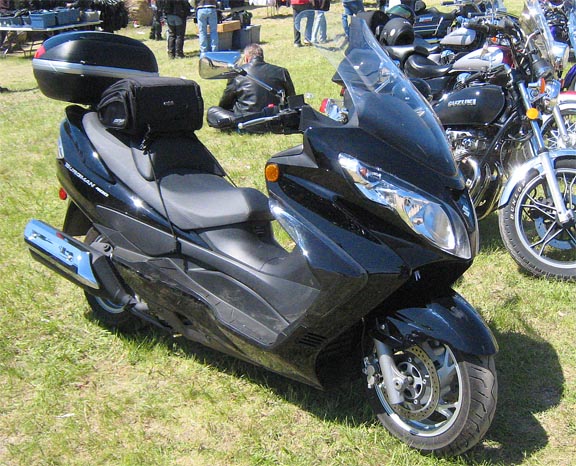 A step-thru has to get better gas mileage... (Or *should*, someday.)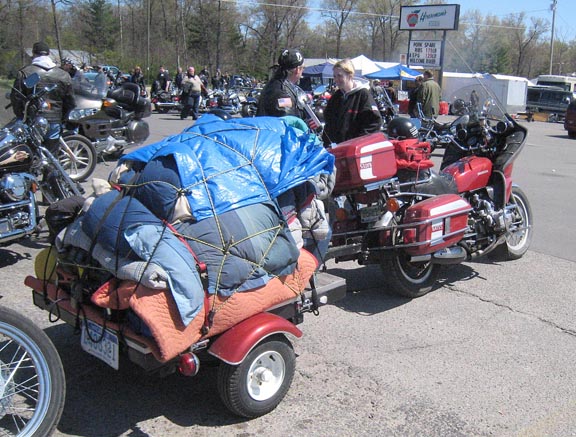 I love a good haulin' trailer!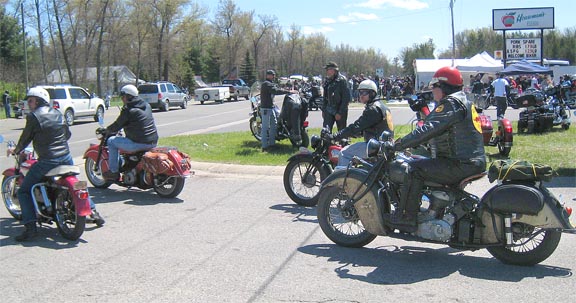 Classy, well-used rides, ready to roll.